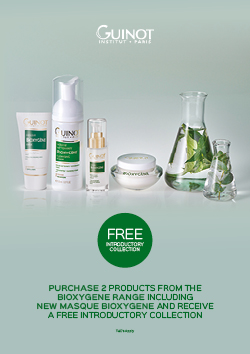 BIOXYGENE RANGE OFFER! News valid until 2022/08/31
Our Bioxygene range is the go to skincare range to reset your skin and restore a healthy radiance. To be swapped into your skincare routine at least once a year to fight back against pollution and detoxify your skin.
For a limted time receive a free introductory collection including a mini cleanser, toner and exfoliator when you purchase 2 products from the bioxygene range including NEW Masque Bioxygene. Pop in salon today and our team of dedicated Beauty Doctors will prescribe your ideal products.